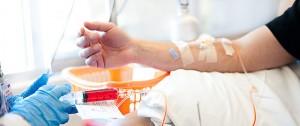 Why do so many people still rely on a cancer treatment which spreads poison throughout their body killing everything in its path? Do people regularly use shotguns to kill flies? The use of chemotherapy is no different. It destroys virtually all cells and systems before getting to the actual cancer. This means your central nervous system, organ systems and your immune system (to name just a few) are all compromised even years after the treatment has subsided. Forget about cancer killing you because chemotherapy will do a much better job in the long term.
Chemotherapy causes healthy brain cells to die off long after treatment has ended and may be one of the underlying biological causes of the cognitive side effects — or "chemo brain" — that many cancer patients experience.
Conventional cancer treatment is a massive and expensive fraud–a non-treatment that sickens and kills more people than it ever "cures." It can never cure anything because it poisons the body which only causes more disease in the future.
http://www.wakingtimes.com/2012/06/25/chemo-therapy-or-poison-shouldnt-cancer-treatment-kill-cancer-without-killing-you/