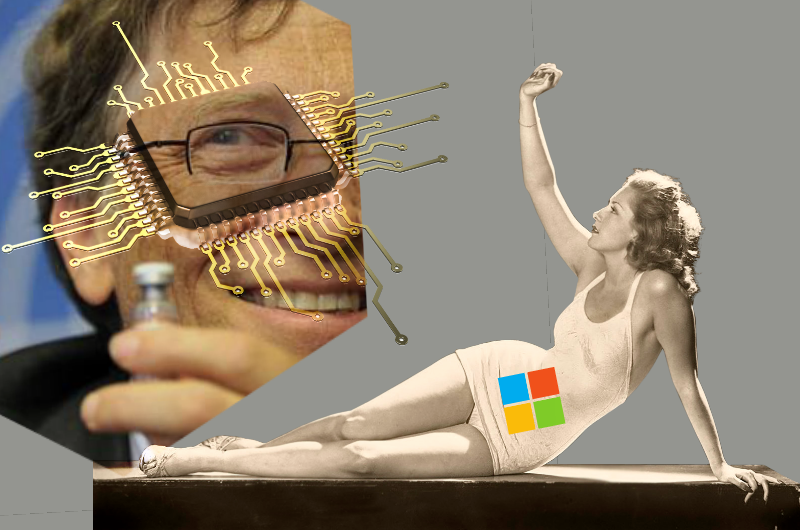 By Heather Callaghan
On October 28th, 2015 Bill Gates turned 60 years old. As one might suspect, the mainstream media has been filled with tributes and retrospectives of his life and career. These tributes of course center around Gates' alleged revolutionary developments in technology and his "philanthropic efforts" across the globe.
Articles such as "Bill Gates at 60: His ten defining moments" and "As Bill Gates Turns 60: A Look at 10 Key Years," such tributes are boiled down to what amounts to Bill's 10 greatest hits. These milestones mentioned by the two articles above and the slew of other articles in the same vein focus on the creation of Microsoft, his infamous "mugshot" moment and a number of opportunistic deals clinched by Gates over the years.
However, in honor of Mr. Gates, it is important to also provide a list of his "deep tracks" that were not so heavily covered in the mainstream media. Below are just a few.
1.) Bill Gates Backs and Promotes Temporary Sterilization Microchip In Women
2.) Gates Wages War on Traditional Medicine in India
3.) Bill Gates Says Global Vaccination Program is "God's Work"
4.) Bill Gates Promotes Malaria Vaccine Flop
5.) Bill Gates Promotes Cashless Society
6.) Bill Gates Accidentally Blows the Lid on Vaccine Scam
7.) The Bill Gates Polio Vaccine Failure
8.) Bill Gates Searching for a Super Condom
9.) Bill Gates Buys Stock in Monsanto
10.) Bill Gates Wants You to Drink Recycled Toilet-Poop Water
Read more about each one of these and also see:
Bill Gates Says Life Would Be Better With A World Government
Why Are Bill Gates And Monsanto Funding A "Doomsday" Seed Vault?
Eugenicist Bill Gates Funds Gene Tweaking Company
http://www.activistpost.com/2015/11/bill-gates-at-60-an-alternative-retrospective.html?