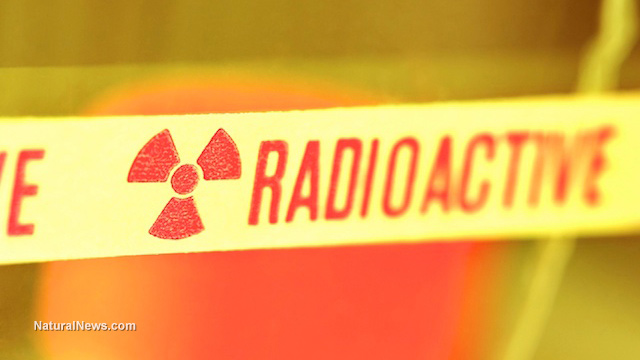 (NaturalNews) Food produced in the radioactive exclusion zone around the Fukushima Daiichi nuclear power plant could already be on store shelves around the world, experts have warned.
In March 2011, a massive earthquake and tsunami triggered multiple meltdowns at the Japanese plant. Explosions ejected massive quantities of radioactive material into the air, much of which settled onto the surface of the earth around the plant. There is concern that food produced in this region could have absorbed some of this radioactive material, thereby posing a risk of cancer and other health problems to people who consume it.
For this reason, many companies have imposed restrictions on foods imported from regions of Japan that were exposed to heavy radioactive fallout.
Fraud cannot be prevented
Recently, Taiwanese investigators discovered that deliberate fraud had led products produced in the Fukushima region to be falsely labeled as having been produced near Tokyo. This caused these products to be imported into Taiwan.
Taiwan has banned the importation of foods produced near Fukushima.
The Taiwanese authorities identified more than 300 products that had actually been produced in areas near Fukushima, including tea, noodles and chocolate bars. The mislabeled products were pulled from shelves and seized by the government, although some had already been sold prior to being discovered.
The problem of mislabeled regions of origin on Japanese products appears to be widespread; Taiwanese investigators found approximately 3,000 mislabeled products at the Port of Keelung alone, although only about a tenth of them came from Fukushima.
Importing countries rely on producing countries to correctly identify where their products come from, which means there is no real way to protect the food supply from such fraud, British experts said.
"There is a risk that radioactive food is getting on to the UK market," said Eoghan Daly of the Institute of Food Safety Integrity and Protection.
Under British law, food produced in the area around Fukushima must be labeled as such and must be subjected to radiation testing upon exiting Japan and entering the United Kingdom. The United States has a similar system in place, mandating the inspection of certain products including dairy, fresh fruits and vegetables, meat and seafood produced in "areas of concern" around Fukushima.
"I suspect what has happened in Taiwan might well have already happened in the UK. Intermediary supply chain middlemen can buy food in bulk and package and label as they like – before shipping them to the UK," said Alastair Marke of the British food safety consultancy
"Although we have adopted one of the world's most comprehensive and stringent traceability laws, the UK has virtually no control over how foods are processed, manufactured and packaged in Japan."
Learn more: http://www.naturalnews.com/049509_radioactive_food_fukushima_cesium.html#ixzz3ZmeCymEH