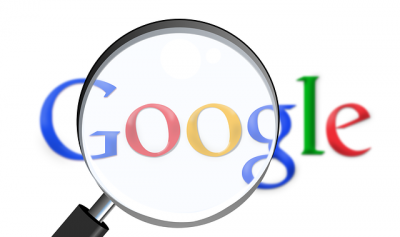 INSURGE INTELLIGENCE, a new crowd-funded investigative journalism project, breaks the exclusive story of how the United States intelligence community funded, nurtured and incubated Google as part of a drive to dominate the world through control of information. Seed-funded by the NSA and CIA, Google was merely the first among a plethora of private sector start-ups co-opted by US intelligence to retain 'information superiority.'
The origins of this ingenious strategy trace back to a secret Pentagon-sponsored group, that for the last two decades has functioned as a bridge between the US government and elites across the business, industry, finance, corporate, and media sectors. The group has allowed some of the most powerful special interests in corporate America to systematically circumvent democratic accountability and the rule of law to influence government policies, as well as public opinion in the US and around the world. The results have been catastrophic: NSA mass surveillance, a permanent state of global war, and a new initiative to transform the US military into Skynet.
In the wake of the Charlie Hebdo attacks in Paris, western governments are moving fast to legitimize expanded powers of mass surveillance and controls on the internet, all in the name of fighting terrorism.
US and European politicians have called to protect NSA-style snooping, and to advance the capacity to intrude on internet privacy by outlawing encryption. One idea is to establish a telecoms partnership that would unilaterally delete content deemed to "fuel hatred and violence" in situations considered "appropriate." Heated discussions are going on at government and parliamentary level to explore cracking down on lawyer-client confidentiality.
What any of this would have done to prevent the Charlie Hebdo attacks remains a mystery, especially given that we already know the terrorists were on the radar of French intelligence for up to a decade.
There is little new in this story. The 9/11 atrocity was the first of many terrorist attacks, each succeeded by the dramatic extension of draconian state powers at the expense of civil liberties, backed up with the projection of military force in regions identified as hotspots harbouring terrorists. Yet there is little indication that this tried and tested formula has done anything to reduce the danger. If anything, we appear to be locked into a deepening cycle of violence with no clear end in sight.
Read More: https://www.organicconsumers.org/news/how-cia-made-google