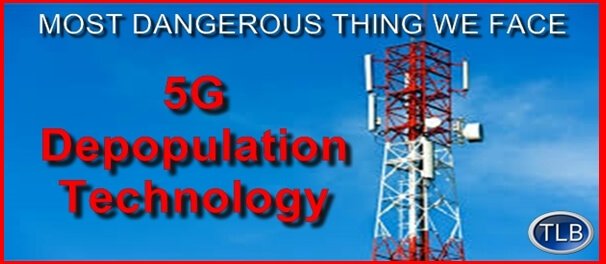 By Sheep Media via The Fullerton Informer:
Very important information you will hear nowhere else! People need to wake up because what is coming is going to destroy humanity.
Joe Imbriano discusses the plan to microwave all of us and how it eventually will result in forced vaccinations (for "DISEASE X") unless we thwart their evil plans for culling humanity.
"DISEASE X" WILL BE ONE NOT OF PATHOGENIC ORIGIN, BUT RATHER A DISEASE OF ELECTROMAGNETIC EXPOSURE: SPECIFICALLY, ONE FROM CHRONIC EXPOSURE TO MILITARY GRADE, WEAPONIZED, MILLIMETER WAVE WIRELESS COMMUNICATIONS SYSTEMS THAT ARE BEING DEPLOYED EVERYHERE WITH THE 5G ROLLOUT.
Learn more: http://asheepnomore.net/tag/5g/