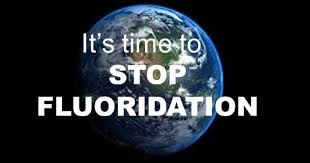 By Dr. Mercola
A collection of some of the strongest fluoride studies in history have recently been published, showing that fluoridation poses an unreasonable risk and hazard to all, but to the fetus and infants in particular.
After a four-year process, a landmark fluoridation trial was held in federal court, and fluoridation's neurotoxic risk to vulnerable subpopulations was confirmed, along with the U.S. EPA's failure to take action to protect citizens from these risks.
The judge has urged the parties to discuss the possibility of an amended TSCA petition and assessment by the EPA, or start a new petition and have the EPA conduct a proper review, after which the judge will present his final ruling.
While FAN is taking the lead in court, at the federal and state level, and helping campaigners at the local level to educate decision-makers and public health officials, we need your help to spread this educational campaign to every community, including yours.
New educational and advocacy tools are available so you can take action to end fluoridation in your community or state, to immediately protect the most vulnerable.
The Evidence of Harm Is Too Great To Be Ignored
https://articles.mercola.com/sites/articles/archive/2020/07/07/end-water-fluoridation.aspx?