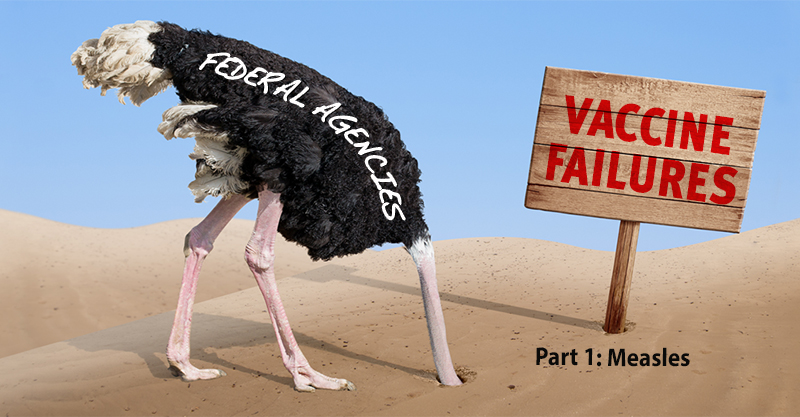 By By the Children's Health Defense Team – Health Impact News
[Note: This is excerpts from the first in a series of articles that will examine the serious problem of vaccine failure—a problem that, scandalously, remains unacknowledged by the public health officials and politicians promoting draconian vaccine mandates.]
The coordinated and stepped-up effort to eliminate vaccine exemptions and impose new vaccine mandates was, without a doubt, one of 2019's top stories, both nationally and internationally.
One of the primary weapons in the anti-vaccine-choice arsenal was measles hysteria—whipped up by a biased media willing to use false talking points to demonize the unvaccinated while ignoring or glossing over measles vaccination's flawed track record. As we brace for more measles hype in 2020, Children's Health Defense believes it is important to keep calling attention to the real facts about the failures of mass measles vaccination.
Failure #1: Primary and secondary measles vaccine failures are common.
Failure #2: Measles-vaccinated mothers are not passing on adequate immunity to their infants—thus, the most vulnerable age group is getting measles.
Failure #3: Vaccinated individuals are getting measles—probably more often than official counts show.
Failure #4: Vaccinated individuals are getting measles from the vaccine and transmitting the vaccine strain to others.
Failure #5: Vaccination failures aren't limited to measles-containing vaccines—failure is inherent to all vaccines.
Learn all the details about all 5 failures here: https://healthimpactnews.com/2020/measles-vaccine-failure-the-glaring-problem-officials-are-ignoring/