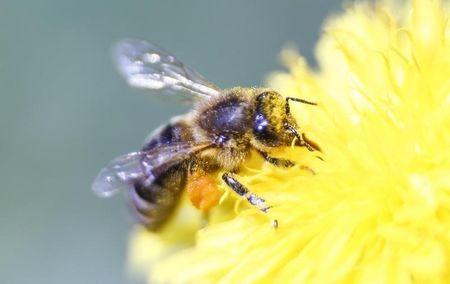 (Reuters) – A U.S. appeals court ruled on Thursday that federal regulators erred in allowing an insecticide developed by Dow AgroSciences onto the market, canceling its approval and giving environmentalists a major victory.
The ruling by the U.S. Court of Appeals for the Ninth Circuit, in San Francisco, is significant for commercial beekeepers and others who say a dramatic decline in bee colonies needed to pollinate key food crops is tied to widespread use of a class of insecticides known as neonicotinoids. Critics say the Environmental Protection Agency is failing to evaluate the risks thoroughly.
The lawsuit was filed in 2013 against the EPA by organizations representing the honey and honey beekeeping industry. The groups specifically challenged EPA approval of insecticides containing sulfoxaflor, saying studies have shown they are highly toxic to honey bees.
The court said in its ruling that sulfoxaflor is a neonicotinoid subclass.
Dow AgroSciences, a unit of Dow Chemical Co, first sought EPA approval for sulfoxaflor in 2010 for use in three products. Brand names include Transform and Closer.
"It's a complete victory for the beekeepers we represent," said Greg Loarie, an attorney who represents the American Honey Producers Association, the American Beekeeping Federation and other plaintiffs in the case. "The EPA has not been very vigilant."
Dow said in a statement that it "respectfully disagrees" with ruling and will "work with EPA to implement the order and to promptly complete additional regulatory work to support the registration of the products."
Read more: http://news.yahoo.com/u-court-finds-epa-wrong-approve-dow-pesticide-184509403–finance.html