By Ethan Huff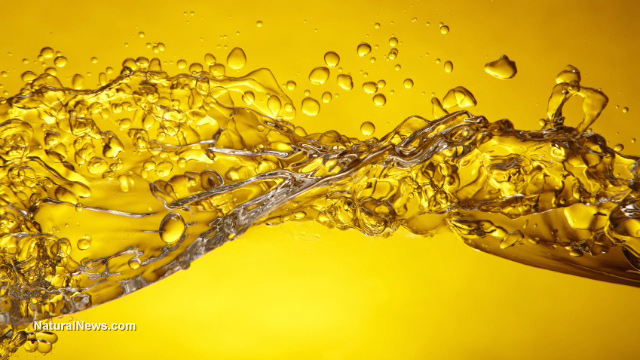 New research has determined that soybean oil, which is added to nearly everything Americans eat these days, may be linked to brain damage.
Consuming soybean oil, the vast majority of which is genetically engineered (GMO), leads to neurological changes in the brain that researchers believe directly contribute to serious health conditions like dementia and autism, according to recent research.
Currently the most widely consumed oil in America, soybean oil is found in everything from salad dressing to chips to baby formula. All the major fast-food chains use it, as do most of the corporations that supply processed foods to the "middle aisles" of supermarkets.
It is difficult not to consume soybean oil even if you try not to – that is how prolific it is. And yet the latest science shows that it is a public health disaster.
Researchers from the University of California, Riverside have been studying the health effects of soybean oil for years. They previously determined that the highly refined industrial additive causes diabetes, obesity, heart disease — and a laundry list of other health conditions.
Published in the peer-reviewed journal Endocrinology, their latest paper demonstrates that the brain is likewise affected by the toxic oil, particularly in the hypothalamus, which is crucial for regulating mood and behavior.
In test mammals, soybean oil negatively altered more than 100 different genes, including the one that controls oxytocin, the so-called "love and bonding" hormone.
"Soybean-fed mice showed lower levels of oxytocin in the hypothalamus," reports RT.
"Other genes affected had to do with metabolic and hormone pathways, including the insulin pathway, synonymous with diabetes. There was also upregulation of genes associated with anxiety, depression, and schizophrenia."
Soybean oil consumption may increase risk of Alzheimer's, Parkinson's
Based on the available evidence, it seems that soybean oil consumption may increase one's risk of developing Parkinson's disease, Alzheimer's disease and autism – all conditions that skyrocketed in prevalence after toxic industrial oils like that derived from soybeans went commercial.
"If there's one message I want people to take away, it's this: reduce consumption of soybean oil," announced lead author Poonamjot Deol.
GMO soybean oil, which contains artificially lower levels of linoleic acid (LA), had similar detrimental effects. Mice who consumed the glyphosate-saturated oil suffered the same brain damage as mice that consumed non-GMO soybean oil.
Glyphosate, the primary active ingredient in Roundup herbicide, is also carcinogenic, meaning it causes cancer. This was confirmed by the World Health Organization (WHO) and many other groups, which also found that Roundup is genotoxic.
This means that consumers of GMO soybean oil are not only incurring brain damage but also massively upping their risk of developing cancer.
Roundup also disrupts hormones, which could explain why rates of transgenderism and other gender-related mental illnesses are off the charts like never before.
Americans who consume fast food, processed food, and other "easy" foods are essentially killing themselves, thanks to the government-approved use of soybean oil and other toxins in their manufacture. This is the real public health threat that few seem to care about – not Chinese germs, legalized cannabis, and all of the other scapegoats that pearl-clutching politicians obsess over in their lust for power and control.
"The only oil that does not change structure during high temperature is coconut oil," wrote one RT commenter, highlighting a beneficial oil that is rarely used in processed foods.
"Choose the odorless type, preferably organic. Stay away from the hydrogenated oils that contain trans fats. Most vegetable oils also contain too much omega-6. Virgin olive oil and virgin coconut oil are great, but not for frying."
https://www.naturalnews.com/2021-03-04-toxic-soybean-oil-causes-brain-damage.html