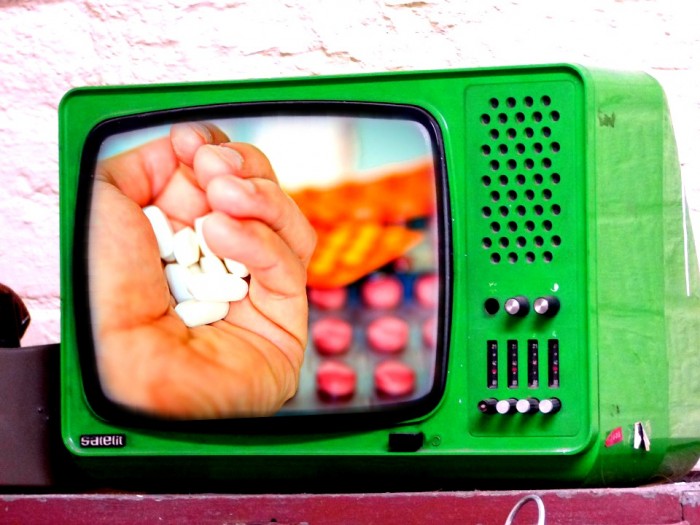 By Jon Rappoport
Over the last 11 months, pharmaceutical companies have spent a stunning $3.2 billion on TV ads for drugs.
That much money buys you influence. It buys you control.
If a major network suddenly decided to set its hounds loose and investigate the overall devastating effects of medical drugs on the public, there would be hell to pay at the network. Drug companies wouldn't stand for it.
Robert F Kennedy, Jr., whose film, Trace Amounts, about toxic mercury in vaccines, was getting no media coverage, made this comment:
"I talked to Roger Ailes [then CEO of FOX News], who I have known since I was 17 years old, he's very sympathetic with this issue and saw the film Trace Amounts. I said to him, 'I just want to go on one of your shows. Nobody will allow me to talk about this or debate me.' He said to me, 'I can't allow you on any of them. I'd have to fire any of my hosts that allowed you on my station.' Because he said, 'My news division gets up to 70% of advertising revenues during non-election years from the pharmaceutical companies'."
That's called control.
There is a wider sphere to consider. Through octopus foundations like Rockefeller and Gates, for example, the medical/pharma agenda is part and parcel of the Globalist agenda. That is key. Gathering in the world population under the umbrella of "humanitarian health care" is a covert op of the highest order.
Learn more: https://www.naturalblaze.com/2017/12/big-pharmas-control-news.html?utm